Note: This page is about a film that is not yet released. Because of this, all details are subject to change without notice until the film's release date arrives.
Pharaoh's Quest: The Curse of Amset-Ra is an upcoming animated film and Mustache Maniacs Film Co.'s first foray into animated historical fiction. It is the fifth film in Project U and is based on LEGO's Pharaoh's Quest building sets.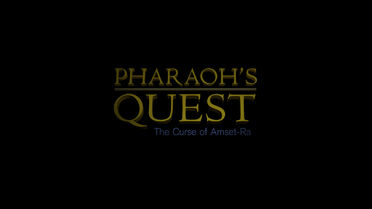 Film Details
Edit
Release Date: Summer 2017 (not yet released)
Running Time: n/a
MPAA Rating: n/a
Director: Andrew Bermudez
Producer: Andrew Bermudez
Writer: Andrew Bermudez
Plot Summary
Edit
Contents currently confidential.
Production History
Edit
Contents currently confidential.
Characters
Edit
Out of all of Mustache Maniacs Film Co.'s adaptions, this one is the most faithful to its source material.
Throughout the product line's run, Daniel Bermudez frequently commented on how Pharaoh's Quest was a blatant rip-off of The Mummy. When the script was first penned in 2012, Andrew Bermudez took this comparison and ran with it.
The battle at the beginning of the film represents the Battle for Beersheba, a real-life World War 1 battle.
Despite its fantastic story, director Andrew Bermudez emphasized historical accuracy throughout. The uniforms for the soldiers were thoroughly researched, builds made just for the film were modeled after their real-life counterparts, and a dictionary of 1920's slang was consulted for writing Jake's and Helena's dialogue.
The first teaser for this film debuted at Chroniclers' Convergence 2016, the first time that Mustache Maniacs Film Co. has used and outside event to promote one of its films.
External Links
Edit
Ad blocker interference detected!
Wikia is a free-to-use site that makes money from advertising. We have a modified experience for viewers using ad blockers

Wikia is not accessible if you've made further modifications. Remove the custom ad blocker rule(s) and the page will load as expected.